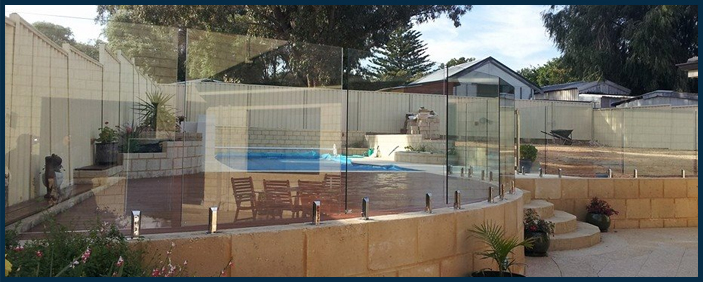 Pool Fencing
All our pool fencing is installed in compliance with WA's Pool & Spa Safety Regulations.
Quality Pool Fencing – Mandurah – specialises in both Glass & Tubular pool fencing.
Tubular
Choose from our custom range or our budget range.
Budget
Our budget range of tubular pool fencing is basic FLAT TOP or HOOP TOP powder-coated BLACK or CREAM.
Or you can choose from our …
Custom range which is fabricated and suited to your personal taste.
(price varies with designs) Click design link below
Powder-coated in a large variety of colours.
ALL our tubular is Aluminium to suit Mandurah's coastal climate.
OR
We can offer Semi-Frameless Glass & Frameless Glass for that touch of class to your pool area.